Hydro Turbine Selection
Energy recovery systems largely vary by site depending on many conditions. Soar works closely with each customer selecting and developing the ideal solution for each application. Factors such as head, flow, and cost all are considered when selecting the best product for the application. Contact us for free site evaluation and equipment recommendation.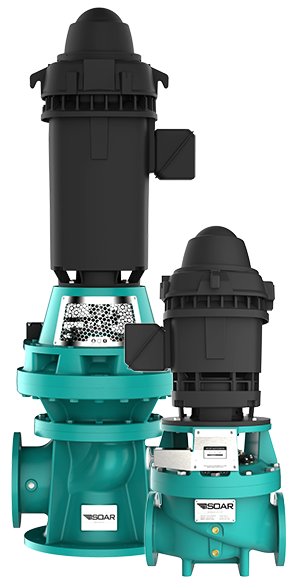 In-Line Hydro Turbine
Soar's In-Line Turbines are a series of compact, highly efficient hydro power generation units. These turbines are site specific for maximum efficiency but share a number of common parts for competitive pricing and quick lead times. Designed specifically for conduit power recovery, the ILTs are available for standard pipe sizes from 6 to 24 inches.
6" - 24" Pipe Sizes
60 - 570 Feet Head
500 - 30,000 GPM Flow Rates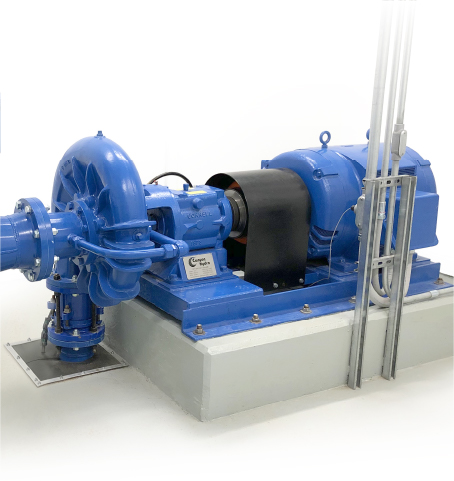 Canyon Pump Turbines
Pump-as-turbines are simple, robust and cost effective. They can be installed in any water delivery network with excess pressure and are well suited for applications which have a relatively consistent flow rate. Pump turbine packages are available for both on and off-grid applications.
6" - 24" Pipe Sizes
50 - 500 Feet Head
500 - 9,000 GPM Flow Rates
M300 Pico Hydro Turbines
Impressively small, these systems are designed for power generation in existing water networks and can be installed in any pressure reducing vault. Ideal for remote or off-grid applications, Pico hydro turbines provide power for running Remote Terminal Units (RTUs), SCADA systems, or any other elctrically powered equipment
2" or Larger Pipe Sizes
300 Watt Power Output
24 Volt DC Output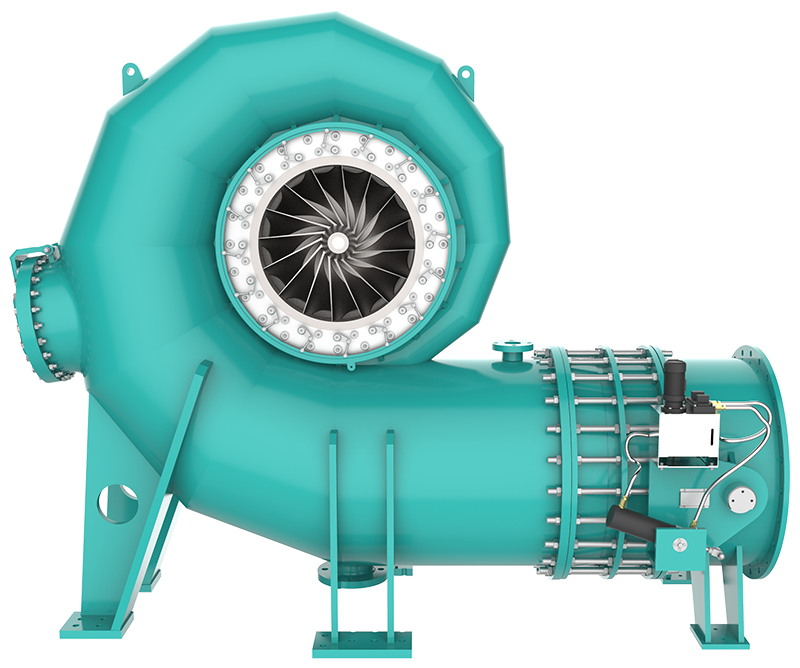 Other Equipment and Turbines
In addition to our own line of products, Soar supplies a full range of power generation equipment including energy recovery turbines, remote site power generation, and conventional hydraulic turbines. We also provide all necessary generators and control systems to support power recovery operations. This breadth of equipment allows us to design and install systems with outputs from 300 watts to 30 MW. Typical pressure drops in our applications vary from 50 feet to 1000 feet. Contact Soar for more information.
Turbine Control Systems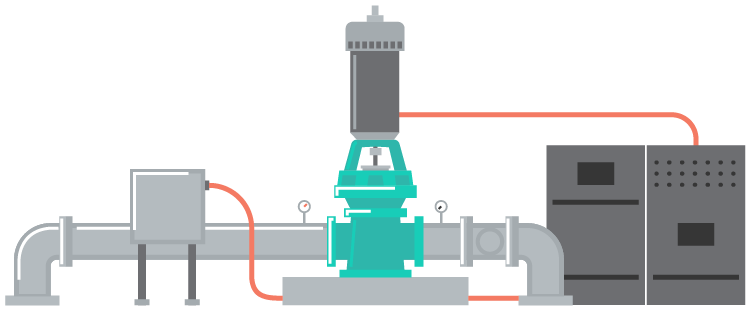 In addition to supplying hydro turbines and generators, Soar also provides turbine support systems. These control systems are available for both new and pre-existing sites and can be configured to work with any hydro turbine equipment. From basic to highly sophisticated we can design, supply, and install a turbine control system specific to your application. Contact us to learn more about options and pricing information.