Inspection
We will inspect and evaluate any existing hydroelectric facility. From upgrading controls to replacing equipment, SOAR has the experience to advise clients towards the best solution. We routinely perform mechanical, electrical and efficiency testing of existing hydro plants delivering a written field service report identifying all items of concern and recommendations upon completion.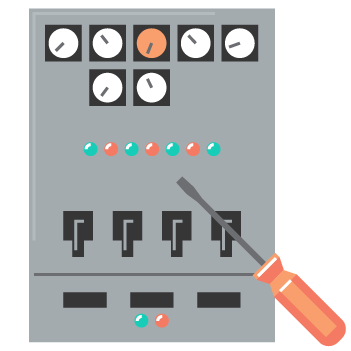 Repair
SOAR Hydropower specializes in rehabilitating worn hydro turbines. Many turbines that have been in service for long periods of time can be difficult to maintain as replacement parts are either unavailable or prohibitively expensive. In other cases turbines are fully functional however flow conditions have changed from original specifications resulting in poor operational efficiencies. SOAR has extensive experience in analyzing, redesigning, and manufacturing parts and controls for dated equipment, prolonging turbine life and avoiding costly unit replacement.
Our experts analyze each site on a case-by-case basis to achieve the highest possible return on investment. If part replacement proves viable, failure mode is examined so that parts can be improved upon rather than replicated, further extending product life and efficiency. In cases where site conditions have changed, our engineers can design and manufacture new drop-in runners with improved efficiencies. Whatever the situation SOAR's goal is to provide customers with better-than-new products at affordable rates promoting sustainable power generation.